A Girl for All Time's Bex is adorable. I am excited to be able to share her final look: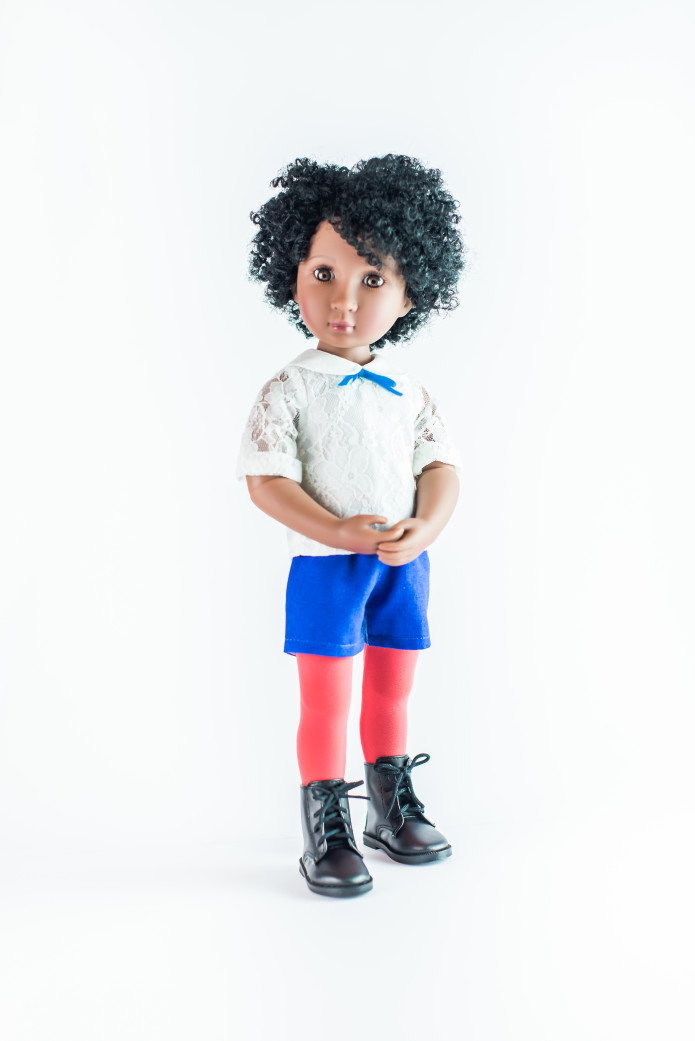 The blue used on her shorts is brighter than the prototype we saw during the indiegogo campaign.
The reason for this is that this blue is meant to be more stain proof.
I liked the darker blue, but stain proof clothing is very important with high quality dolls!
Bex is very cute!
I did not order her during the indiegogo campaign because I got Elinor. I don't bond with dolls if I get more than one at a time.
However, Bex is so cute that I do hope to get her some day.
Here is a small image of the prototype with the darker blue, FYI.